Your shopping cart is empty!
Cummins Inpower V11.5+inpower 11.5 Keygen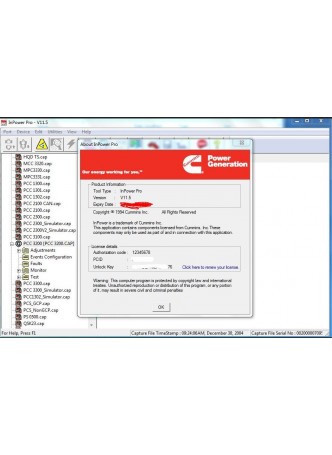 Cummins Inpower V11.5+inpower 11.5 Keygen
Brand:
Cummins
Product Code:
Cummins Inpower V11.5
Availability:
In Stock
Cummins Inpower V11.5+inpower 11.5 Keygen
Tips: we send it on line to your email. so that you could get it fast and no need pay possible custom tax to import.
The keygen with PC locked ( that means you only install it on 1 PC , but it can make more keys for more PC)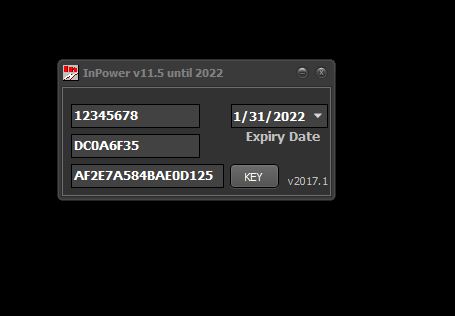 Installation Instructions:
1. This patch shall work for V11InPower Pro, V11 InPower Lite, and V11 InPower Onan only. One of these Tools should be installed on the target machine before applying the patch.
2. Patch V10.0.3.0 supports only Windows XP, Vista, Windows 7, Windows 8 & 8.1 operating systems.
3. Patch V10.0.3.0 can be installed with and without administrative privileges. However, this would also depend on the policies on the system. If the path where the V10.0.3.0 version of the tool is installed requires administrative rights, then installation of the Patch V10.0.3.0 will also need admin rights for installation.
4. All above mentioned tools and their utilities should be closed before installing the patch.
5. The Patch is uninstalled automatically when the Main V10.0.3.0 application is uninstalled.
6. If multiple tools are to be installed on a particular machine then it is recommended to install the Patch after ALL the tools are installed. Patch will have NO effect if another tool is installed post patch installation.

InPower provides the following functions for monitored equipment:
•Direct connection capability from a personal computer to PowerCommand genset controls, transfer controls, and system controls; For details on devices supported refer Technical Details tab.
•Connection to generator set or transfer switch controls via modem or to multiple controls via PowerCommand (LonWorks) network.
•Allows the monitored equipment to send alarm information to a connected computer.
•Configurable for units of measurement, and level of user access (read only, read/change values, administrator).
•Adjustment of nearly every adjustment parameter within the connected control system, including parameters such as voltage and frequency levels, gains, protection set-points and other values.
•Convenient programming of configurable inputs in the controllers.
•Viewing of equipment history, fault codes, and data associated with fault codes.
•Generates reports of monitored data
•Allows released firmware upgrades on Power Command genset controls.
•Plot critical parameters in a strip chart format, and export data to 3rd party software tools for manipulation and viewing.
•Simulate fault conditions in genset controls in compliance to NFPA 110 requirements to demonstrate functionality of the controller and monitoring equipment in a facility
Contact Information:

Whatsapp: +8617820674580
email :autotruckepc@gmail.com
skype : autotruckepc
If you have any problem, please do not hesitate to contact us.

Shipment Note:

If your package shipped by Express Delivery, please give us a valid delivery phone number, and also a full and accurate shipping address.
Write a review
Note:

HTML is not translated!

Powered By Autotruckepc © 2022.